The USS LST 325 Memorial Ship Most people have seen pictures of an LST, but can't tell you anything about them. LSTs played a crucial role in winning World War II. A shipyard, employing 19,000 people, sprang up at Evansville during WWII, and built more LSTs than any other shipyard in the country. The story of how a group of WWII veterans brought an LST back to the United States in 2000 has been featured on the History Channel. And now that ship, the USS LST 325 is docked and available for tours in Evansville, Indiana.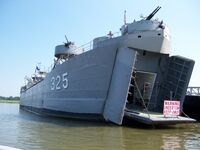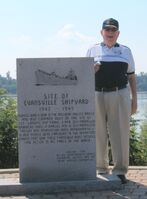 Ad blocker interference detected!
Wikia is a free-to-use site that makes money from advertising. We have a modified experience for viewers using ad blockers

Wikia is not accessible if you've made further modifications. Remove the custom ad blocker rule(s) and the page will load as expected.